Vanderbilt University, School of Arts & Sciences
B.A. Molecular Biology, 1990

Cornell University Medical College
Doctor of Medicine, 1994

University of Pittsburgh
Residency Training, 1994 - 2001
General Surgery and Plastic Surgery

Board Certification
American Board of Plastic Surgery
September 2002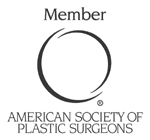 Dr. Jay Calvert Practice Philosophy
Dr. Jay Calvert is a Board Certified Plastic Surgeon , certified by the American Board of Plastic Surgery. He practices in Beverly HIlls, California and Orange County, California, where he he performs all types of plastic surgery and specializes in cosmetic surgery. He has a special interest in face lifts, rhinoplasty (nose reshaping), and breast augmentation. In order to best serve his patients, he recently departed from his full time academic appointment at the Aesthetic and Plastic Surgery Institute of the Universtiy of California, Irvine.
"Every person has their own vision of beauty. My goal is to develop a treatment plan designed to help each individual achieve their aesthetic goals in a safe and effective manner."
Dr. Calvert sees new patients on Mondays and Wednesdays. Please call to make a consultation appointment and to learn more about Dr. Calvert's specialized aesthetic surgery practice. Appointments (310) 777-8800.

Breast Augmentation
Breast augmentation is one of the most popular operations performed by Dr. Calvert. He customizes your operation for you based on your specific needs and desires.

Many women have questions about placement of the implant under the muscle or over the muscle, as well as what type of approach should be used to place the implant. These questions are best answered in an individual consultation with Dr. Calvert.
"I strive to produce an enhanced, natural look by balancing the capabilities of the surgical techniques with the woman's desires. Since no two women are the same, each operation must be tailored to produce the best possible outcome for each patient."
Other Procedures performed by Dr. Calvert
Rhinoplasty (Nose Reshaping)
Facelift
Browlift
Blepharoplasty (eyelid tuck)
Necklift
Breastlift
Liposuction
Abdominoplasty (Tummy Tuck)
Lip augmentation
Thighlift
Brachioplasty (arm tuck)
Laser hair removal
Botox Injection
Chemical Peel

Dr. Calvert is an expert in aesthetic procedures. He performs all of the above procedures with skill and artistry. Customization of the treatmtent plan distinguishes Dr. Calvert and creates beautiful individual results.